Lyon Family Home





Quaker EQAT Training in Gainesville (click on Play arrow in lower left corner for slide show)

Trail building in Torreya State Park with the Florida Trail Association

2010 Summer Vacation to the Pacific Northwest with Mason

Rock Climbing in Gainesville, April 2010

Epiphany Catholic School 8th Grade Graduation, May 26, 2009

Ag in the Classroom day at Epiphany Catholic School

We spent a day as volunteers building Personal Energy Transporters
at Penney Farms for the PET Project. See our photos, learn about
PET and its International Organization. Watch the film "Mercy In Motion".

Epiphany 8th grade field trip to the Yearling Trail and Marjorie Kinnon Rawlings
State Park.

Morgan and Paige return to the Rock Gym

Morgan's Birthday Party
(Bruce's Photos) (Carrina's Photos)

Bill (Sandy's brother) and Linda's Wedding
4/12/08, St Augustine, FL

Rides & Rallies


A collection of motorcycling experiences

Bob & Carolyn's 50th Wedding Anniversary
Family and friends gather in Atlanta to celebrate

My brother's current passion

Leigh is my new sister-in-law, recently moved to Florida from New Zealand

Our neice, Sarah, is into anime and comic art, she now publishes her own comic for Dragonmun Studios.

Signs Of The Times
Some humorous signs

Family Gatherings
Group photos from family occasions

The Adventures of Flat Stanley


Our participation in a grade school literacy project

Epiphany Catholic School Explorers Club

A school club we are coordinating


Adventures

A collection of photos from some of our outings.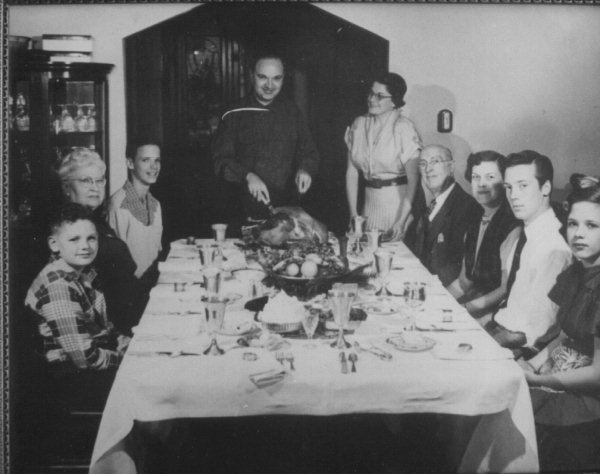 Thanksgiving Dinner circa 1950
Comments?
11/15/2014